An exceptional blend of accomplishments . . .
in engineering, marketing, sales & leadership positions
Tore B. Nordahl
Principal Consultant
Nordahl has spent 35+ years in the North American television industry, with the past 16 years largely emerged in developing and bringing HDTV to the professional markets. And, for the most recent years, he's been right in the middle of 4K and Ultra-HDTV (UHD) developments, mobile DTV and 4G-LTE television. His career is an exceptional blend of engineering, marketing, sales and business, in executive positions with market leaders.
Nordahl started nordahl.tv LLC in 2002 after years as VP Product Development & Engineering at Panasonic Broadcast. Prior to Panasonic, he held the position of GM/VP Sales & Marketing at DVS' North American subsidiary. Prior, Nordahl founded and served as President of Mitsubishi's ProAudio Division, and as President of Neve North America. He co-founded a CATV systems company (Complexicable) where he served as VP Engineering after his early career as a CATV electronics design engineer.
Nordahl issued the first comprehensive HDTV Transition Report in 2004, followed by a series of HD ENG & TV News oriented reports from 2005 to 2007.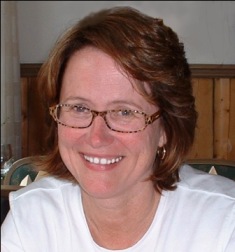 Regina T. Nordahl
Special Projects
Regina (Terry) Nordahl undertakes special projects and provides legal support, often in executive search and staffing matters. She holds JD and MBA degrees, as well as certification in human resource management (SPHR).
Her full time career is as Associate Dean of Administration at one of California's most prominent private universities' School of Public Policy.
Do you know this about Tore Nordahl?
- As Senior Design Engineer at Kaiser CATV, he designed the first ever dual pilot gain/tilt control feature in a CATV trunk amplifier.
- He pioneered Urban Cluster CATV as co-founder/VP Engineering at Complexicable in Cleveland, OH.
- As President of Neve North America, he was instrumental in bringing to market the first ever and highly successful Moving Fader Automation System (NECAM) and then to make Neve sound mixing consoles the pre-eminent mixing desks for the large majority of famous music recording studios in Hollywood, New York, Nashville and Toronto (and around the world), for TV broadcasters like CBS (TV City), NBC (8H SNL), MetroMedia, and for dubbing and scoring by selected Hollywood film studios.
- As President of Mitsubishi Pro Audio Group (MPAG, subsidiary start-up), he established MPAG as the foremost world supplier of professional digital audio recorders (X-850 32-track) to the premiere music recording and film sound studios around the world. Nordahl received credit on Michael Jackson's BAD album, for providing Mitsubishi digital recorders for and supporting the BAD album project.
- Transitioning back into TV-video, as international sales director for ASC (later acquired by Leitch), Nordahl was on the highly advanced VR-300 fiber-channel-networked video server team, where he achieved fast-track distribution in most major markets around the world.
- He founded and started up the U.S. subsidiary for DVS (later acquired by Rohde & Schwarz). As GM & VP Sales/Marketing, Nordahl personally sold the first ever production model (in the world, of any manufacturer) uncompressed HD video server, the DVS ProntoVision, to ABC-TV's DTV Lab in NYC. The following year, Nordahl personally sold the first ever uncompressed HD time zone delay server system (DVS custom design), also to ABC-TV for their new DTV master control in NYC.
- At Panasonic Broadcast & Television Systems Division (US), Nordahl, as VP Product Development & Engineering, spearheaded the efforts to bring the famous variable framerate (VARICAM) HD camcorders to market.
Client confidentiality bars Nordahl's disclosure of a number of successful projects performed under consulting assignments over the past 11 years. References are available upon request.